Miro Video Encoder is definitely , a simple (and free!) app to convert almost any video to Theora, and, new in this last version, to the open WebM video format. It features no option other than choosing the output format. The goal of Miro Video Converter is to give people a fast, easy, and intuitive way to convert videos. Most video converters have dozens of baffling settings about how to encode the video.
You can choose between WebM, MP4, Ogg-Theora. Just drag and drop your video on Miro Video Converter and click Convert. That's all you need but also that's all you get, no other options are available.
In addition to open formats it supports MP4, and includes transcoding profiles for iPod, iPod Touch, PSP, Android, a variety of cell phones, and, new in this last version, iPad.
The output format scripts are not even editable, not even if you dig into the installation folder. You can view a list detailing the conversion scripts but these are hardcoded into the software so you would need to compile Miro (which is free and open source and forkable on GitHub).
Some technical details: Miro Video Converter (MVC) is based on ffmpeg, the ubiquitous video engine. For Theora conversion, MVC uses ffmpeg2theora, which includes the Thusnelda encoder for the highest quality encodes. Finally, the source-code is licensed under the GPL. It was coded in partnership with 8 Planes, an outstanding team of coders.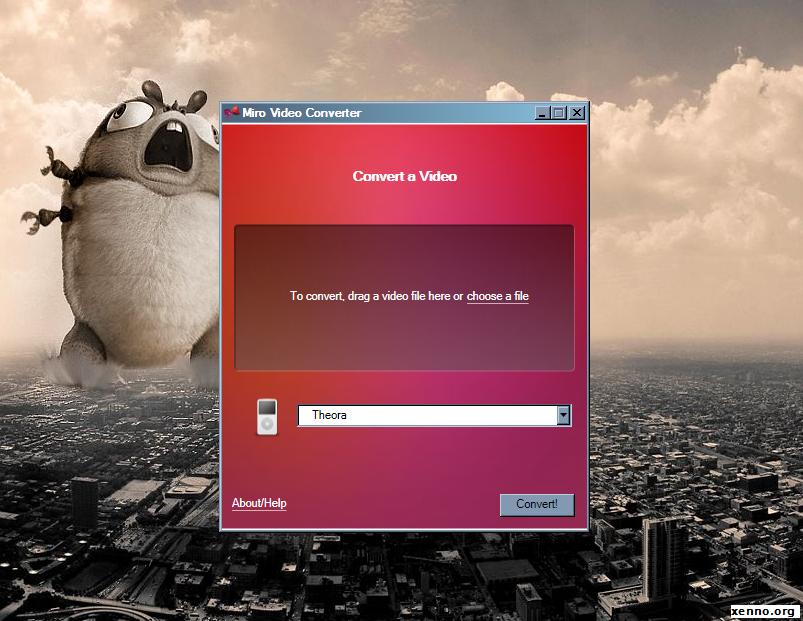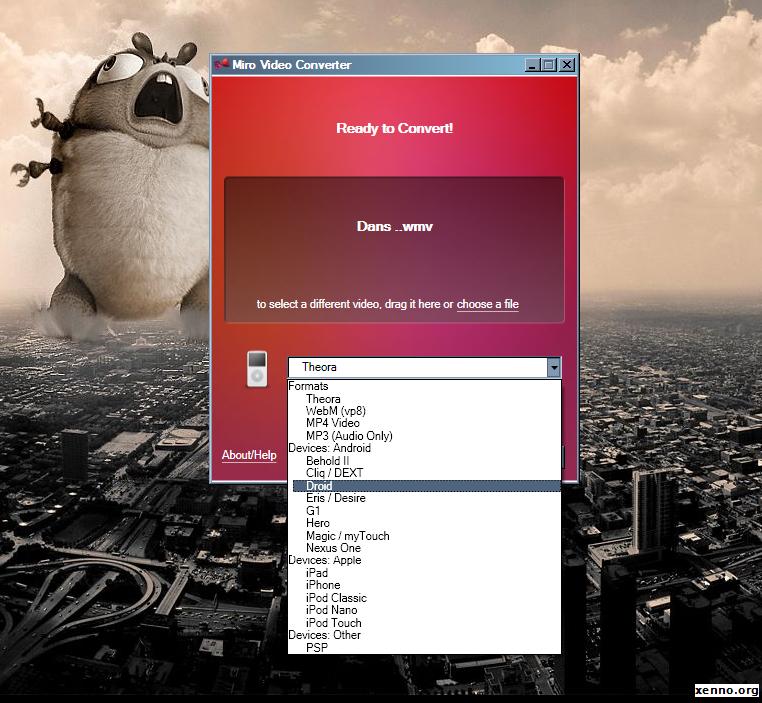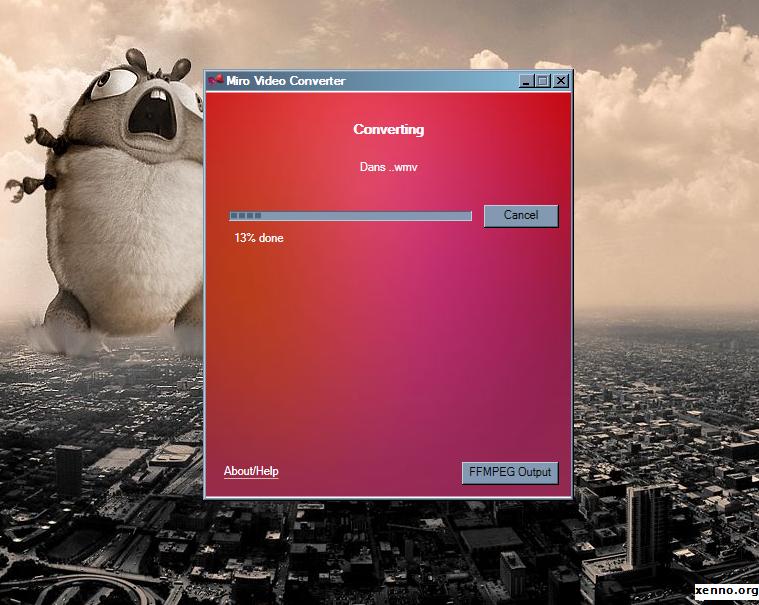 Download it from here